The conference is held at the Roeterseiland Campus of the University of Amsterdam.
Address: Nieuwe Achtergracht 166, 1018 WV Amsterdam
Registration takes place in the central hall of building B/C, and all conference rooms can be accessed from there. The building entrance is on the canal side.
To reach the campus, Google Maps gives accurate suggestions.
See Transportation for details.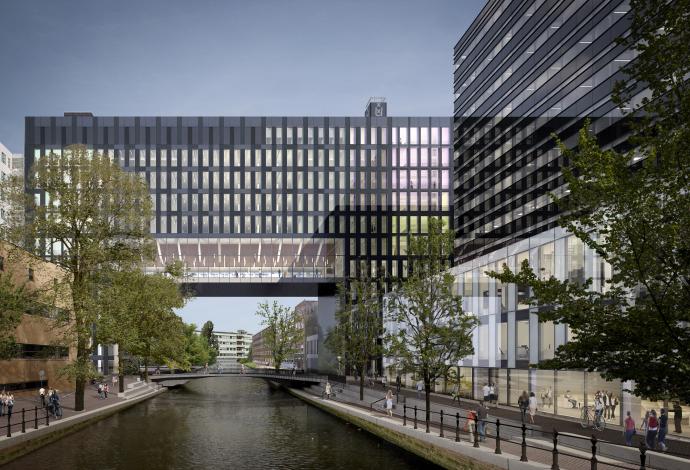 Conference entrance is to the right of the bridge
The City of Amsterdam
The Roeterseiland Campus lies in the heart of the Dutch capital Amsterdam. The city is world-famous for its beautiful canals, bridges and museums. Visiting IC²S² in July 2019 does not only assure you of a wonderful experience on the Campus, but also outside. Amsterdam is a city to explore, discover and be amazed about. We have already made a small atmospheric impression for you of the Roeterseilandcampus and the City of Amsterdam.