Travel grants. We are proud to announce that there are various EUR 500 travel grants available to support attendees with limited travel resources.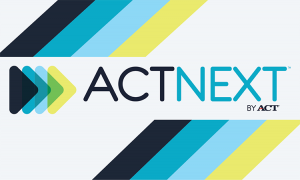 Travel award. In addition, ACTNext in sponsoring one EUR 1500 travel award which should cover all of a participants's fees to attend IC2S2 2019. The winner of this grant will be invited to also present their work at ACTNext in Iowa City, IA, United States. The winner of this travel award will be chosen from the travel grant applications. 
Aim of grants / eligibility. The grants aim to especially support attendees with limited travel resources and attendees from countries where computational social science is not yet well established.
Procedure. To apply for the travel grant, please fill in this travel grant application form. You will be asked for some basic information, your Easychair paper ID, a 250-word motivation of why you should be awarded the travel grant, as well as a short statement on your financial situation.
The deadline for travel grant application submissions was April 15, 2019.
Notifications will be sent out on April 23, 2019, on time before the early bird deadline. 
Final remarks. Note that there may be more meritorious applications than we will be able to award. In all cases, the grants and/or awards should be fully spent on the conference. Grants are awarded to attendants only upon providing receipts of expenses made in light of attending the conference. This is done in the month after the conference itself, and no deposits can be made beforehand.